Step-by Step Instructions on how to get Monitor Well Reports
1. You will need one of our drillers' license number. Contact Ricardo Garciaat
ricardo.garcia@westdrilling.com.
2. Go to the Well Report website
3. Click on 'Well Report Search' (as shown below)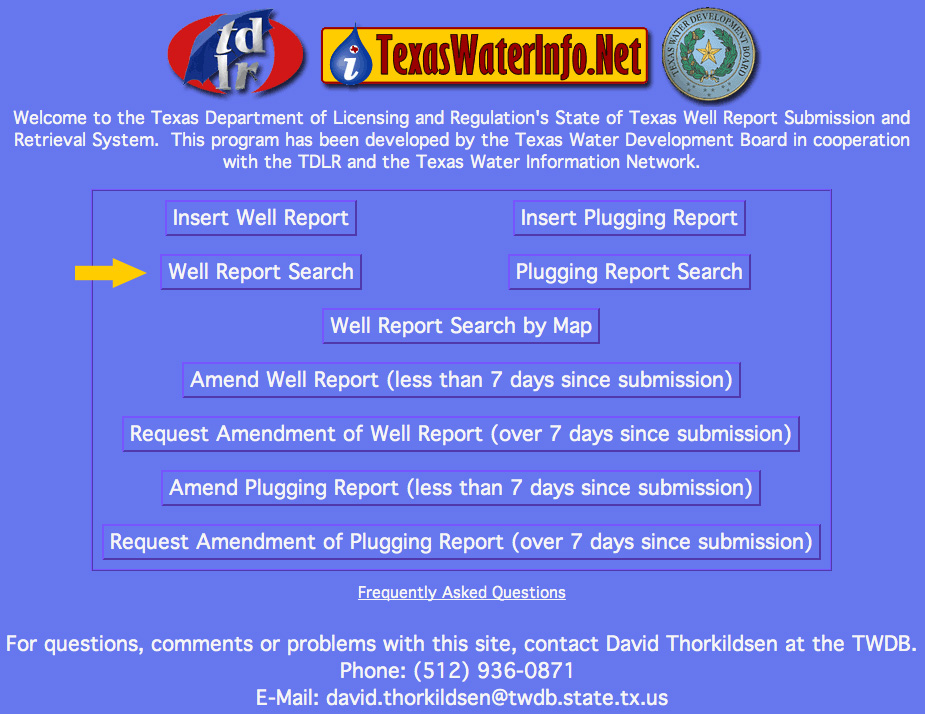 4. Checkmark 'Driller's License Number' and enter the corresponding number for the driller (as shown below).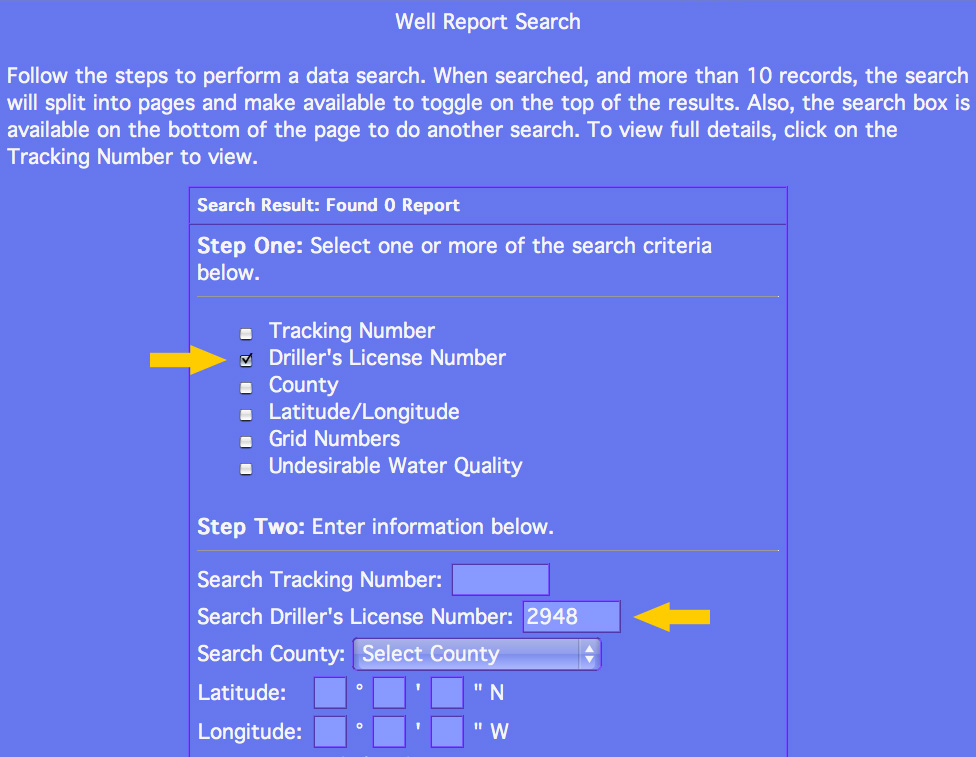 5. To narrow the search, check any other boxes (such as 'County').
6. Click 'Search'.